Audio
This past Sunday morning, I appeared on Montreal radio to talk about The Accidental Terrorist. Specifically, I spoke with Dave Fisher on CJAD 800 AM, whose program "Dave's World" is the most popular weekend radio show in Montreal. Of course,...
read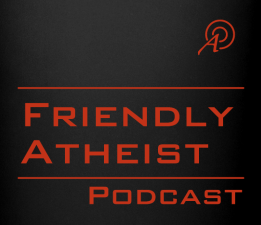 Hemant Mehta and Jessica Bluemke of the Friendly Atheist Podcast recently got me on the phone to talk about my memoir, The Accidental Terrorist. It was a delight to talk with them, especially as their incredulity kept growing as we...
read
It was my pleasure to be the guest of Canadian broadcaster Peter Anthony Holder this week on his odd-news-and-talk show, The Stuph File Program. We talked, of course, about my memoir The Accidental Terrorist, about how humor and religion mix,...
read
I hope you're all having a lovely holiday. I'm here to make your Christmas just a bit more colorful, with a cozy little story I wrote a few years ago, and which my less savory associate Mr. William Shunn deigned...
read