Chicago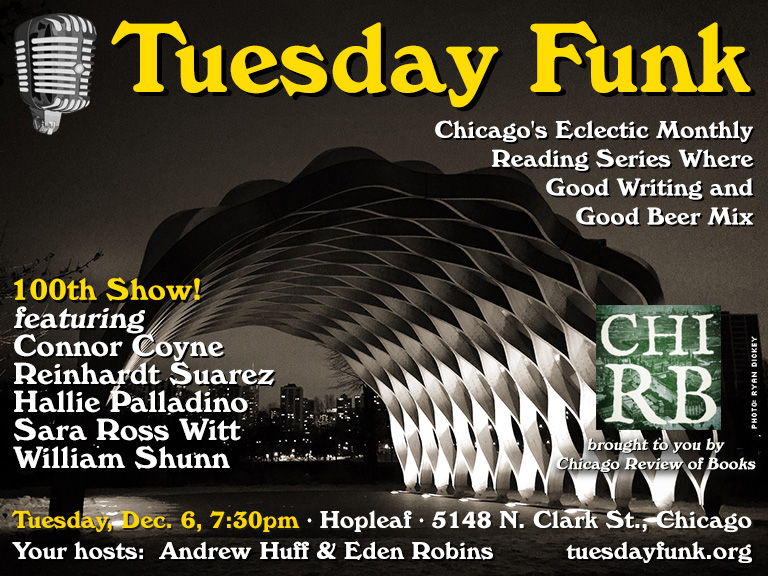 I'm delighted to be appearing tonight at a very special edition of Chicago's Tuesday Funk reading series. It's the 100th episode of the long-running series. In honor of that occasion, current hosts Andrew Huff and Eden Robins have invited all...
read
I'll be appearing next week in not one but two of Chicago's most electric reading series—or "live lit," as we call it 'round these parts. They'll be on consecutive nights, no less, so please block out April 16 and 17...
read
Batter up! My pulpy new short story, "The Visitors at Wriggly Field," is now online as part of the Pulps series at ChicagoIn2012.org. It's probably my first sports story, and may well be my last, so I hope you enjoy...
read