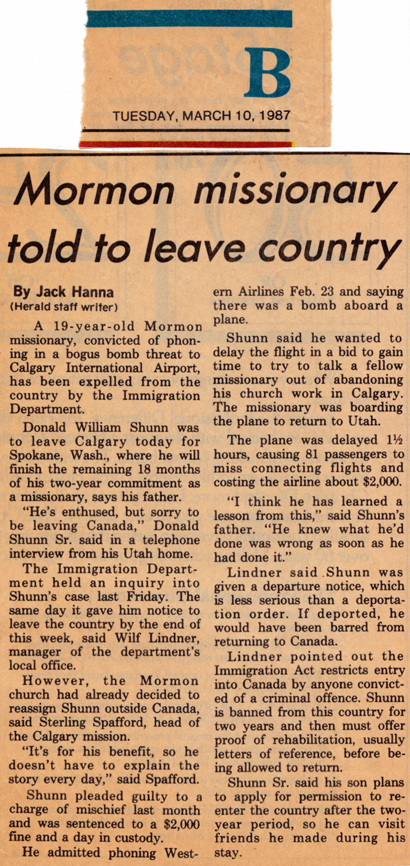 Why is the despondent young missionary below drinking himself to death? On dandruff shampoo, no less?? Could it have anything to do with the events detailed in the 30-year-old newspaper clipping to the right?
Could very well be—and you can read all about it in my acclaimed memoir The Accidental Terrorist: Confessions of a Reluctant Missionary. For a limited time, you can get a personalized, signed edition for only $19.95 in hardcover or $11.95 in trade paperback,—with free shipping in the United States! Or get the ebook edition for just $2.99.
Do it now. Don't force this poor kid to drink more Head & Shoulders. Because he will. Oh, yes, he will.
Crossposted from Inhuman Swill