Thirty years ago today was the day I returned to court in Calgary, Alberta, to be sentenced after pleading guilty to public mischief.
You could tune in here tomorrow to see how things turned out for me, or you could just pick up a copy of the ebook edition of The Accidental Terrorist on sale for 99¢ and find out the old-fashioned way.
Of the memoir, Kristine Kathryn Rusch said, "The Accidental Terrorist reads like a novel instead of a memoir. Only in novel form, no one would have ever believed these events could have happened. Believe it. William Shunn lived every word of this book. That he can share it so eloquently is a tribute not just to his writing skill, but his strengths as a human being."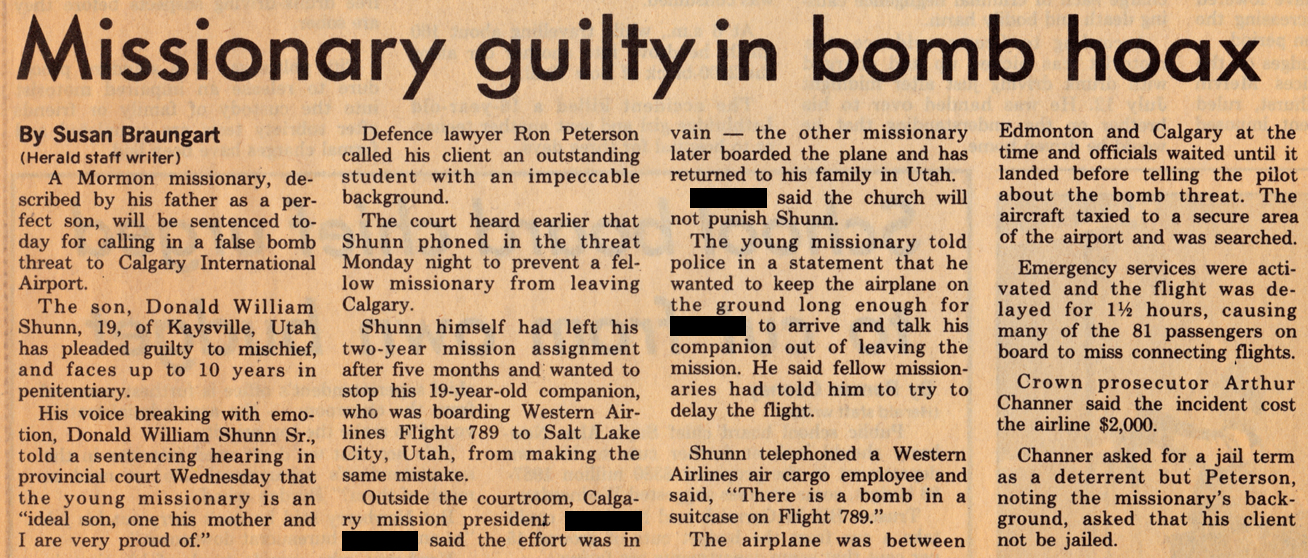 Crossposted from Inhuman Swill